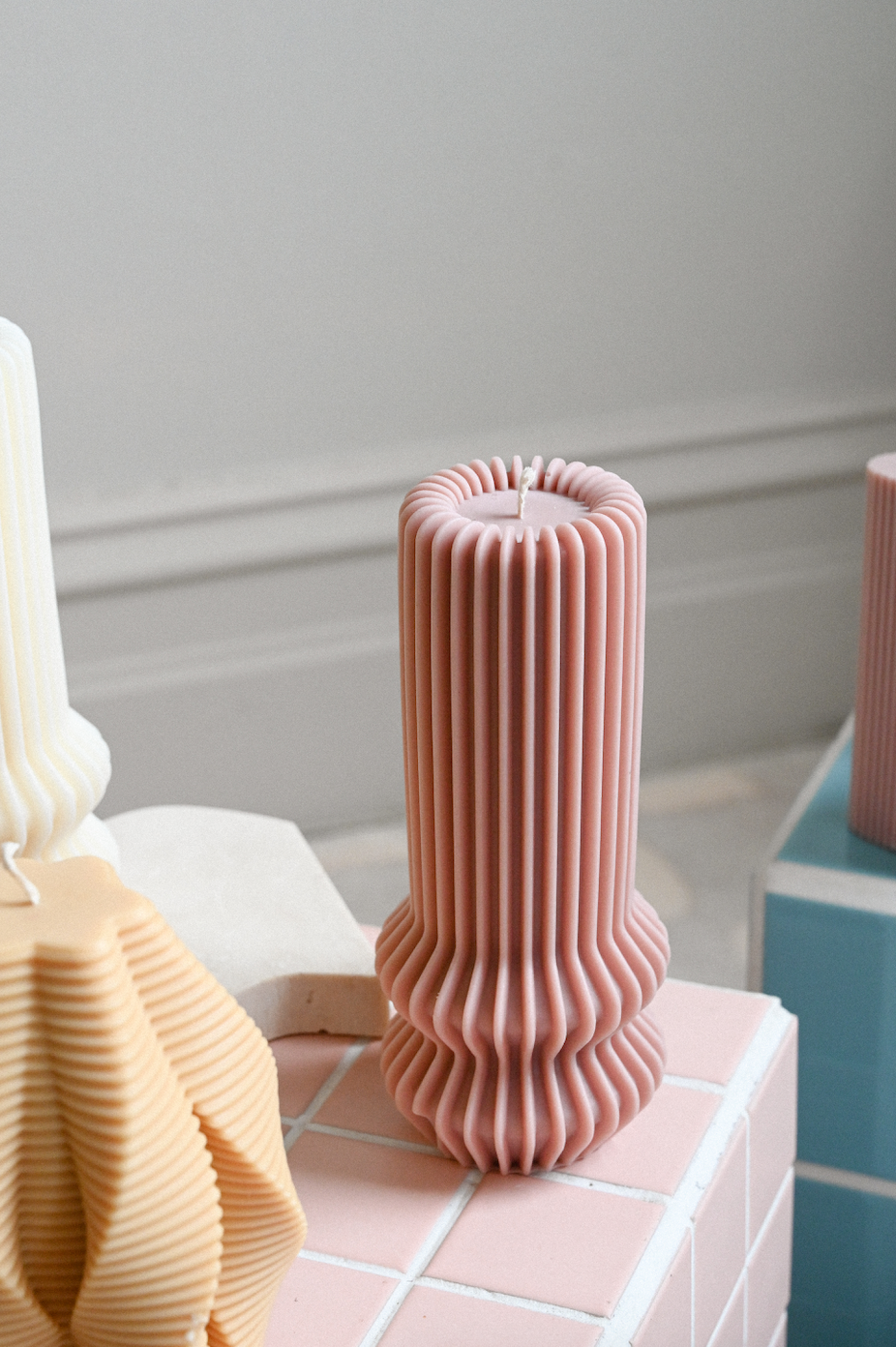 Marlo is one of our latest, and most interesting shapes. 
Our favourite event candle in a beautiful ribbed design. 
Made out of soy wax blend, this candle burns for up to 12 hours.
Each candle is hand made, and they may slightly vary from each other.
Please make sure you place them on a tray or candle holder, and do not leave them unattended.
Dimensions: 18 cm x 9 cm